Although a bathroom may seem trivial, it is one of the most significant rooms in a home.
The bathroom is where you start your day or where you can unwind after a busy day. With the help of a hot shower or a warm bath, this room allows you to slow down in your very own oasis - whether it is for five minutes or an hour.
When walking into an Urbanedge bathroom or ensuite, we want you to feel you are entering a luxury hotel suite… now imagine making this a reality in your new home.
At Urbanedge Homes, we offer a inclusions that are an edge above the rest, providing the next level of serene spaces to relax and rejuvenate.
These impeccable Edge Inclusions include:
Double Vanity

configuration to Master Ensuite*

1100mm high polished edge

mirror

to the full width of vanity

20mm

stone benchtop

from Category 2 with square edge and 16mm shadow line to Ensuite(s), Bathroom and Powder Room*

Large tiled shower base

to the Master Ensuite up to 1800mm long x 900mm wide*

2000mm high

'semi-frameless' shower screens

to all showers and extended height wall tiles up to 2200mm to suit
If you want to download a list of our Edge Inclusions, please click here.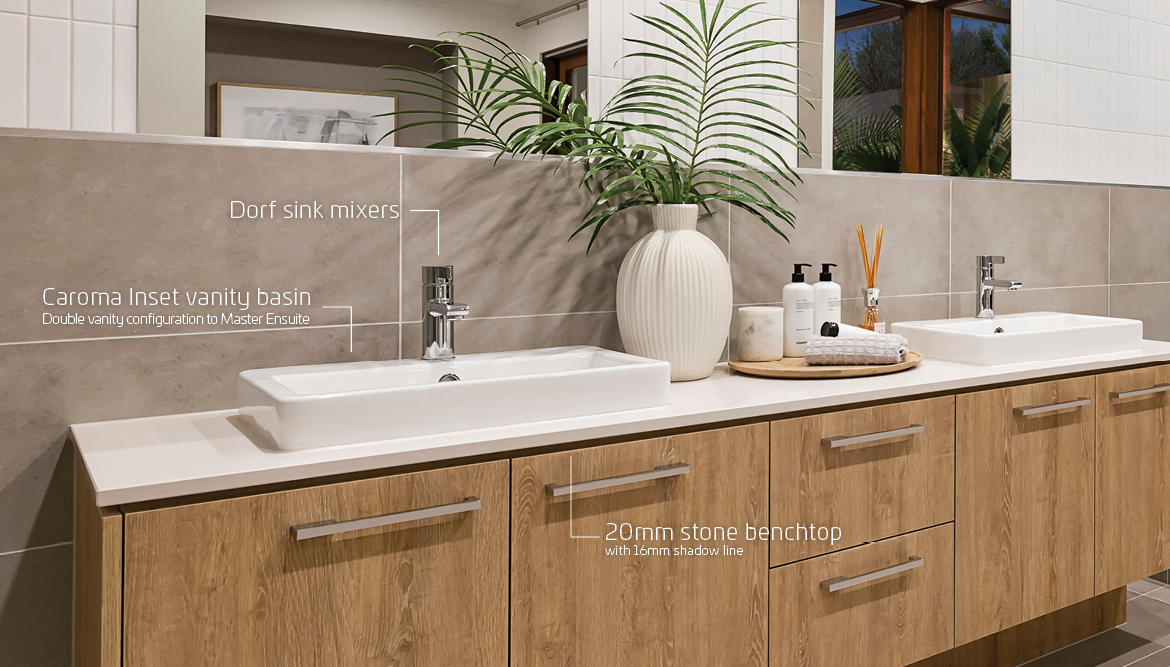 * Design Specific. Images are indicative and should be used as a guide only. Images show upgraded items that may incur additional costs unless the specification is indicated. Urbanedge Homes does not provide furniture or decorative items.