With the festive season and warmer weather approaching, now is the time to get your outdoor area ready for friends and family get-togethers. Here are a few tips to transform your space into a stylish and versatile retreat.
Balcony entertaining
Have a large balcony like the one featured in the Severn 4-45 on display at Warralily Coast? Turn it into an additional entertaining and dining area for the whole family to enjoy. Perfect for the warmer weather, enjoy a meal or drinks with friends with the added benefit of your surrounding views.

A
dd a servery
Bring the outdoors in and the indoors out with a servery from your kitchen or butler's pantry to your alfresco, just like the one featured in the Altisse 6-53 at Aspect Estate and Autern 6-54 at Williams Landing. A servery embraces outdoor entertaining and creates a connection between the kitchen and outdoor area so you can serve food and drinks with ease.

Zoned outdoor living
Layout is key in your outdoor haven! Make a versatile space that is suitable for all seasons through zoned areas. Include a meals area with table and chairs, as well as a lounge with a couch and coffee table for more casual entertaining. The addition of an outdoor fireplace enhances the ambience and is great for those cold winter nights. The Solander 6-32 at Williams Landing is a great example of a space that can be utilised all year round!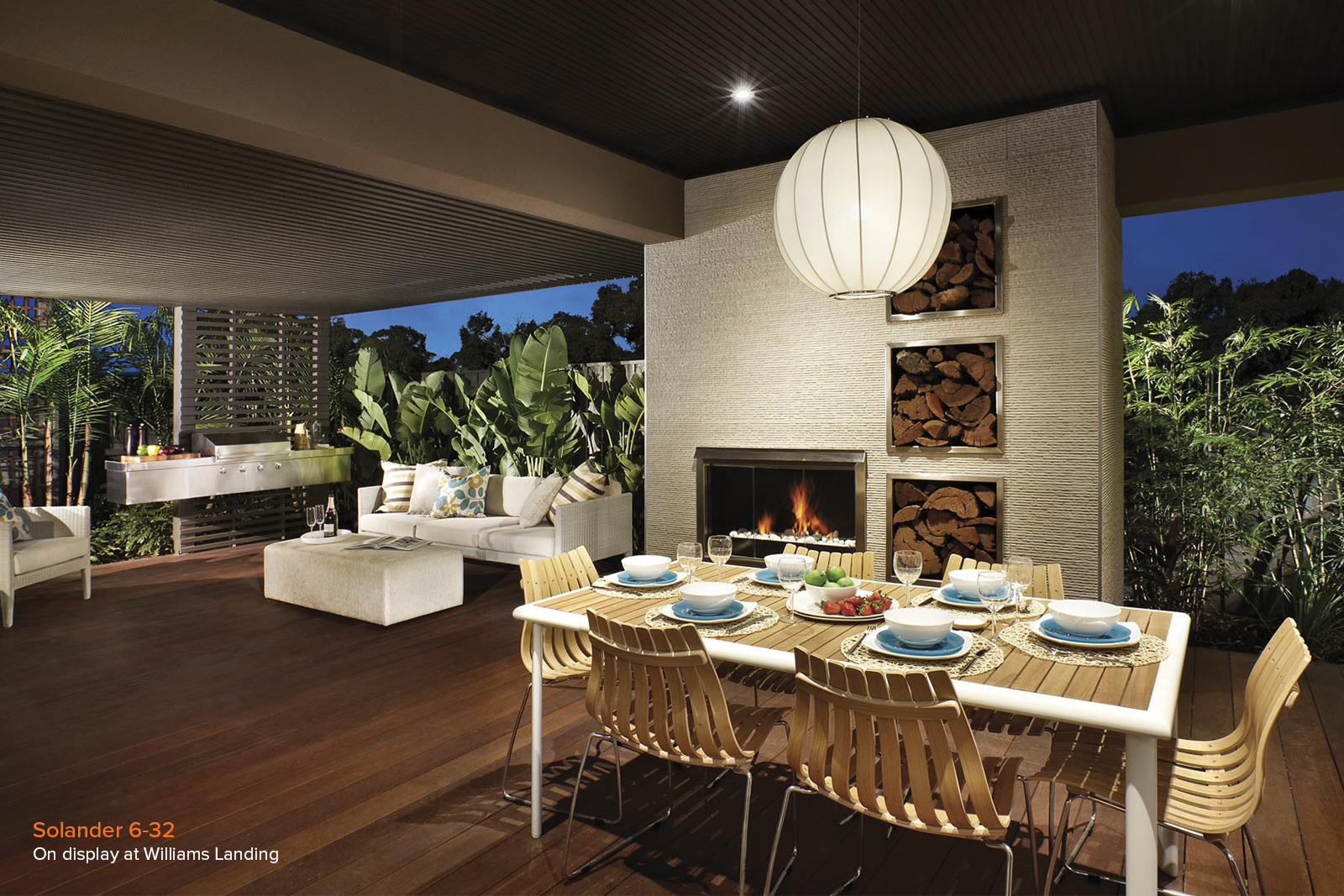 Be innovative with lighting
Lighting will add to the overall atmosphere, while also allowing you to make extra use of your alfresco or backyard at night time. A pendant above your outdoor dining set is a great way to add personal style to the space, and paired with candles and solar lights to garden beds or grass areas, can create a resort-like feel.

Add a touch of greenery
Make a statement with a vertical garden or foliage. Just like the greenery featured in the alfresco area in Larne 4-47 at Somerfield estate, this added touch can transform your outdoor area into a tranquil space.